---
FORT BRAGG FABRIC STUDIO
122 East Fir Street (on the alley behind La Playa)
Fort Bragg, California 95437
(707) 961-1800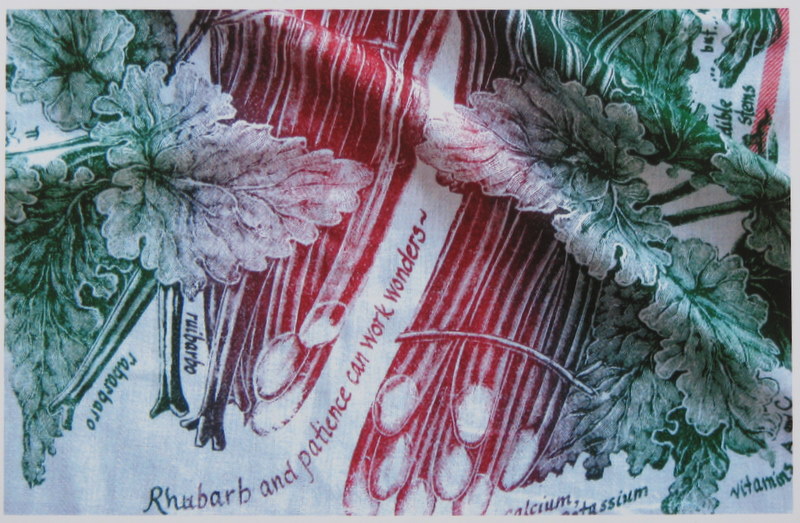 Newest hand towel design by Emily Whittlesey
Open for Holiday Shopping
First Friday December 3, 3:30 ~ 8:00 PM
Sat. Dec. 4, Sun. Dec. 5, 11:00 ~ 4:00 PM
Lolli says...
"Big inventory Reduction. 1/2 price sale!!"
New work by Lolli from our Spring Open House 2010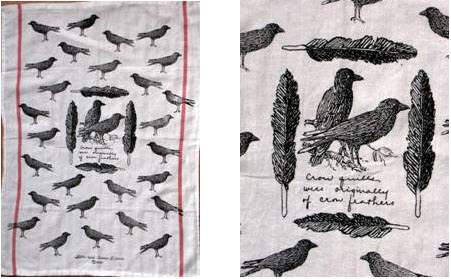 Unique dyed, hand-printed and painted scarves, dishtowels,
T-shirts, aprons, potholders, cards and much more, with hand screened baby clothes and towel designs
by guest artist Emily Whittlesey.
Pepper design collaboration with Pete Gealey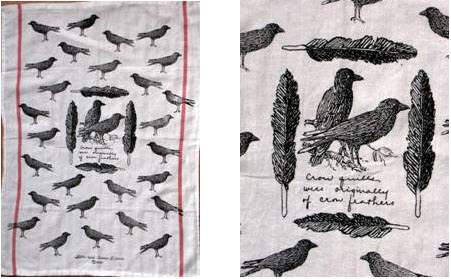 Crow design collaboration with Susan Wood.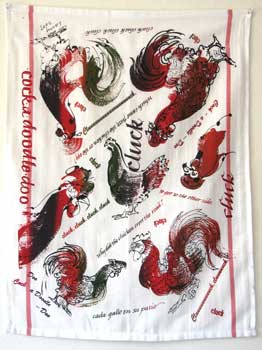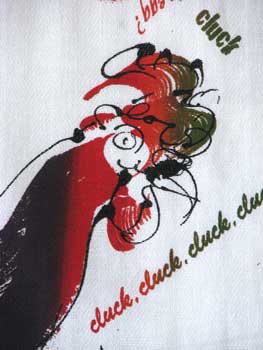 Chicken towels designed by Larry Thomas.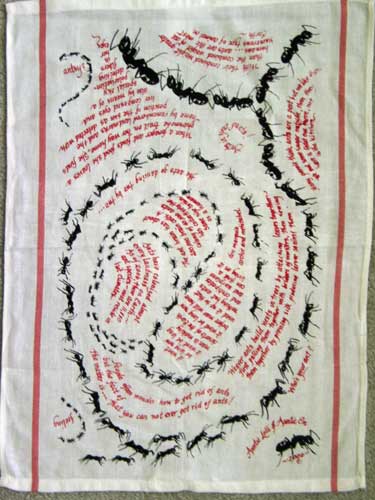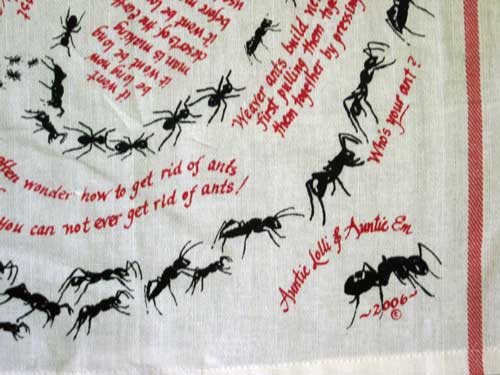 Ants designed by Emily Whittlesey.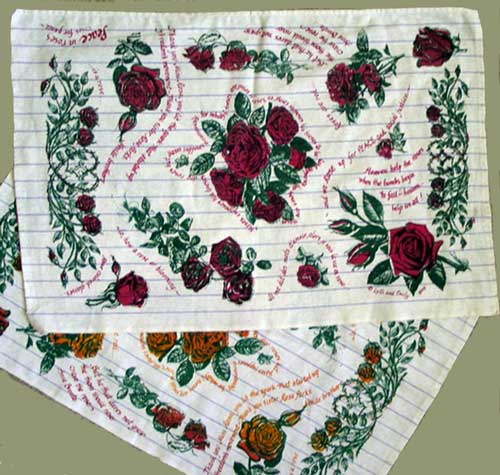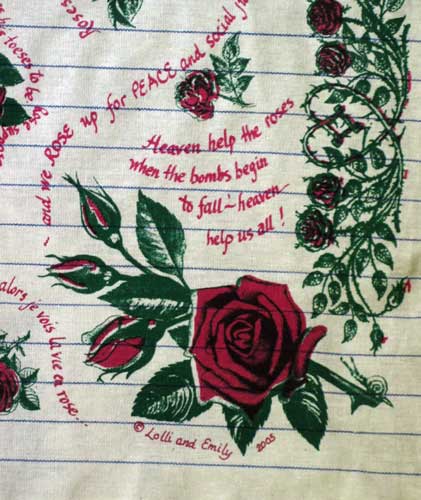 Roses
Lolli's ever popular dish towels: Peace Peas, Let Us and Caring Carrots.
Ant image (shown above). $8.00 each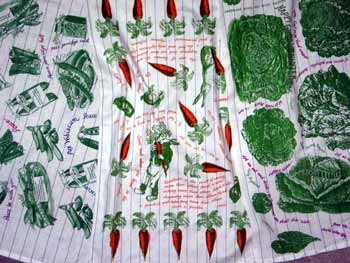 ---
FORT BRAGG FABRIC STUDIO has unique dyed, hand printed and painted scarves, bags, pillows, T-shirts, and cards and more.
---
Lolli Jacobsen
Lolli Jacobsen's Mendocino Textiles at Fort Bragg Fabric Studio specializes in hand screening, dyeing, and painting fabric. Items range from silk scarves to towels, aprons, bags, potholders, T-shirts and much more.
The Fabric Studio is both a working studio and a show room. While the studio / showroom has no regular hours, visitors are always welcome whenever the artists are in or one can call for an appointment
707- 961 1800, 964-4819, 357-4819.
Lolli Jacobsen is a well known teacher of surface design and weaving, as well as a fabric printer and dyer. She has developed her own line of elegant hand dyed / painted and screened silk scarves and as well as custom printed scarves for the California Shakespeare Festival and the San Francisco Opera and other artists. She also prints T-shirts for Point Cabrillo Lighthouse, the Headlands Coffee House, and the Mendocino Art Center, among others.
For more information or to make an appointment call: The Studio:
(707) 961 1800 or
Lolli 964 4819 - Ron 357-4819

Back to Lolli's Homepage.